SIP intercoms offer two-way voice functionality that empower offices, commercial spaces, schools, hospitals, apartments, and more with a voice intercom solution that expands security and communication capabilities. Our upcoming GSC3510 is a two-way SIP intercom speaker and microphone that comes feature-rich at an affordable price point, expanding our portfolio for resellers and installers. In this blog post, you'll learn about the GSC3510's technical specifications, key features, and example deployment scenarios.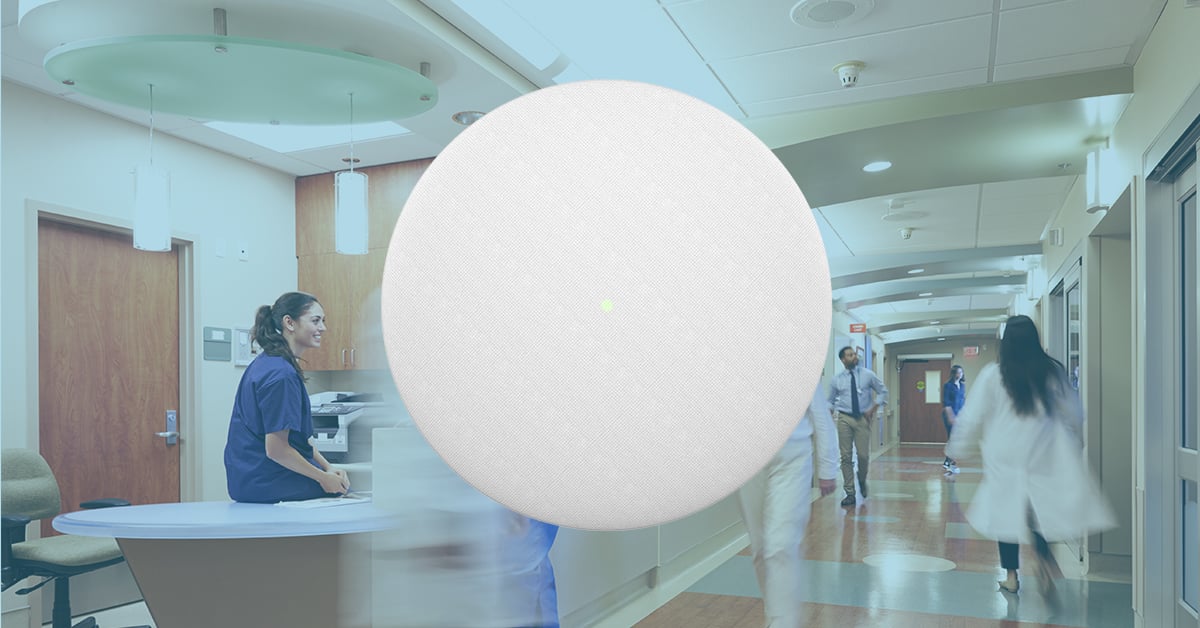 Technical Specs
Full-duplex speakerphone with HD acoustic chamber, advanced acoustic echo cancellation
3 directional mics with MMAD and microphone beamforming array
2 meter pickup distance
Full-band and wide-band audio codec support including Opus and G.722
Integrated dual-band 802.11 a/b/g/n WiFi and Bluetooth
10/100Mbps network port with PoE/PoE+
2-pin multi-purpose input to support peripherals, including call buttons
Deploying the GSC3510
The GSC3510 SIP intercom offers two primary benefits to networks that it is deployed into, added security and intercom-paging capabilities. Schools, commercial spaces, and hospitals are great examples where the paging features of the device can allow for quick and straight-forward mass announcements. Desktop endpoints can be configured to quickly page through all GSC intercoms. Example use-cases for this is to request additional cashiers in a commercial business, page a specific doctor in a healthcare deployment, or make announcements throughout event spaces. The ability for the device to work as a 2-way intercom allows for quick conversations when paging/calling specific GSC units within a communications network. For example, calling a classroom to request a student to be sent to a main-office. Lastly, Grandstream's proprietary Push-to-Talk capable devices can be configured to directly PTT through a specific or series of GSC3510 devices.
The GSC3510 also comes equipped with a 2-pin multi-purpose input that supports multitudes of peripherals. The most commonly used peripheral is a call-button or panic-button that would enable the GSC3510 to initiate a call to a predetermined endpoint, such as a security office phone or reception phone. When used with a call-button peripheral, the GSC can function as a security device to protect both in-network users and out-of-network users. Access through a facility can be controlled through an individual initiating a call through the GSC3510, or a panic-button can connect a user with security staff in the case of an emergency. Lastly, when deployed in senior-care or healthcare industries, the GSC3510 can provide an easy way for mobility-impaired users to connect with nursing and healthcare staff.
A SIP intercom isn't always a necessary part of a unified communications deployment. However, in situations that they are needed they are almost always an integral part of the solution. The GSC3510 has an affordable price-point and a focus on powerful features. Two way audio, large pick-up distance, advanced echo cancellation and beamforming array, and integrated WiFi for light-infrastructure deployments sets this device above from the competition.
Want to learn more about the GSC3510 and our other upcoming products? Join us for our upcoming webinar May 1st, at 10:00 AM (EST).