With the release of our WP810 cordless Wi-Fi IP phone, we wanted to revisit a popular blog of ours that evaluates the pros and cons that Wi-Fi has against traditional DECT solutions. The WP810 was designed to suit a variety of enterprises and vertical market applications at an affordable price point that competes with most DECT offerings. Continue reading to learn how Wi-Fi voice is changing the shape of UC mobility.
This is a revisited and revised version of our DECT vs Wi-Fi blog post, originally posted January 30th, 2019.
Companies around the world are embracing a new type of work space when designing their offices, hybrid and mobile friendly. This isn't a surprise, as recent studies show that employees are spending 50-60%¹ of their time at the office away from their desk. Companies and organizations are looking for unified communications and Wi-Fi solutions that not only support their workforce, but also its mobility. Because of this, it's important to stay up-to-date on the current state of IP devices on the market that support this freedom of movement within an organization. Two of the most common solutions out there are DECT and WiFi Voice.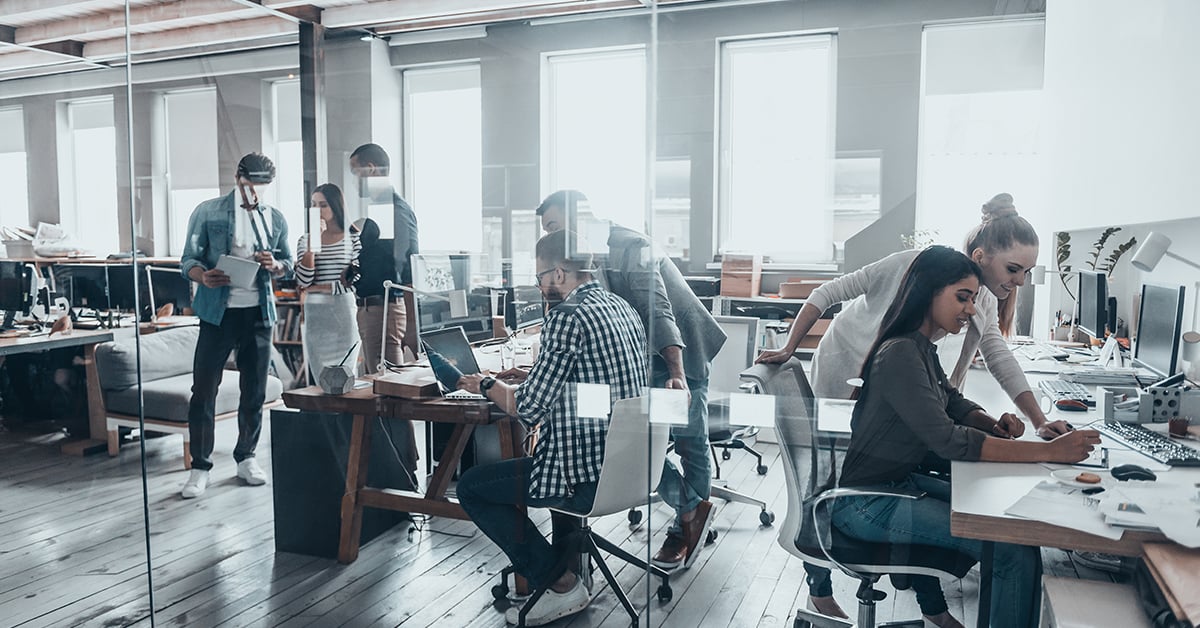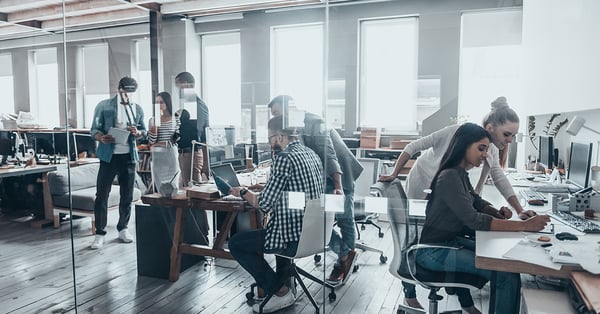 Digital Enhanced Cordless Technology (DECT) Deployment
Tried and true, DECT technology is one of the most reliable options out there for small deployments. For over 20 years telephony specialists and installers have been turning to the DECT base station and handset combo to bring mobility to communication deployments. With good reason too, DECT was specifically designed for voice applications. The system operates on its own isolated frequency, meaning voice quality hardly ever suffers unless you leave the range of the base station. More-over, if the range needs to be extended the technology is there to do it in the form of signal repeaters.
A smaller DECT deployment is affordable and reliable enough, one base station, five handsets, no major problems. DECT starts to run into issues as the solution begins to scale up and more handsets are needed within a single network. Problems arise when you need to provide multi-cell systems made up of a hundred handsets, multi-cell base stations, repeaters, hundreds of feet of extra Ethernet cabling, and the labor that goes along with it. It is all too easy easy to run into an infrastructure nightmare when deploying multi-cell DECT. Scalability is one of the downfalls of DECT that is making Wi-Fi voice a more appealing option for large-scale solutions.
Wi-Fi Voice

As time goes on technology will continue to improve right along with it. Before VoIP there was ISDN, before ISDN we had the PSTN; I won't take us all the way back to when telegraphs were the revolutionary way to communicate. The UC industry is seeing a similar situation as Wi-Fi voice technology is improving and becoming a more scalable solution for VoIP. Businesses are moving to mobile friendly floor plans, we know this, and wireless networks are already becoming a status-quo in the workplace. As long as an installer is creating a Wi-Fi solution for a business's IT solution, they can merge their mobile UC needs right along with it. This means a lower deployment cost for the customer, an easier installation and configuration process, and a streamlined physical infrastructure.
Scaling a cordless Wi-Fi solution is simple and easy. As long as there is a signal available within the network a Wi-Fi cordless IP phone such as the WP810 can place and receive calls. To expand this coverage, all a business needs to do is add another access point, which will also be needed to support the user's laptop, smartphone, and other Wi-Fi devices. With a DECT solution, this would instead require both an access point to support Wi-Fi business operations along with a base station, repeater, and multi-cell controller. On top of this, there's no limit on how far a handset can roam within a Wi-Fi environment. As long as a wireless connection is available a Wi-Fi handset can switch between access point to access point. Grandstream GWN APs integrate with our Wi-Fi handsets to make this process even easier by sharing the WP810 security credentials with other in-network GWN APs so they can auto-recognize the handset while it is roaming.
Unlike DECT, there is virtually no "hard limit" in Wi-Fi voice call capacity over a WLAN. Issues may arise if Wi-Fi voice users find themselves competing for bandwidth with various other clients on a low-bandwidth or outdated access point. DECT has a set amount of dedicated channels, Wi-Fi voice does not. That being said, there have been substantial technological advancements within wireless access points in terms of their speed and software that helps keep traffic smooth and voice quality high. Like Grandstream's GWN series, most market-leading APs support wave-2 and MU-MIMO technology. Together, these two features help APs push their bandwidth levels to new speeds and can handle more concurrent users compared to older AP models. On top of that, QoS (quality of service) standards have evolved to allow installers to customize Wi-Fi networks to provide priority bandwidth to Wi-Fi voice data. This means more wireless devices can connect simultaneously to one AP while still maintaining a high level of call quality.
As time goes on, the way we work and the technology we use changes. DECT was once the standard for mobile communications and it will most likely always be around in one way or another. Now though, Wi-Fi voice is emerging as the notable leader within the mobile communications space with more advanced and affordable handsets such as our WP810, and big strides in Wi-Fi AP technology.