You've done your research and you're going to install an IP communication solution. Whether you are doing it for your own business or looking to get into the installation business, it's critical to go into any tech deployment with a plan and structure. Complications during a deployment almost always come from a lack of vision and detail during the planning stage. Whether it is your first deployment or one thousandth, following these set-up steps will help ensure you build the perfect deployment on the first try.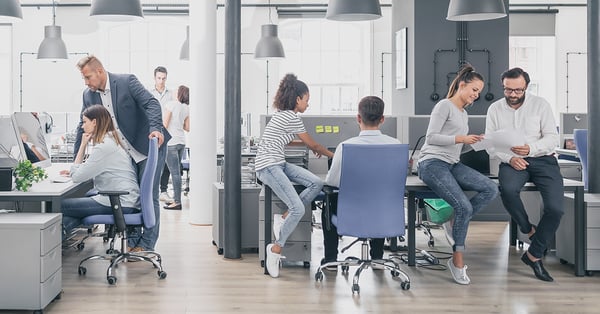 Step 1: Identify the Needs of the Business Based on the Workplace
Start by learning how the business communicates and collaborates. For example, who are they communicating with, how often do they communicate, and how do they work together? This will help you identify the size of the deployment and the specific communication needs and choose the ideal IP PBX, cloud service, or hosted solution. Details like anticipated call-volume, audio and video conferencing requirements, frequent call-transfers, and call center capabilities will help you decide on the right on-site or hosted IP PBX for the job. This will also assist with deciding on the ideal endpoints the business will need, which we will expand on in step 2.
Next, learn about their facility, how big it is, where employees work from within the facility, and potential security needs. For example, if mobility is an important factor, Wi-Fi access points will be needed in order to facilitate this type of workspace. Security is another key topic that will come from this. For a building that needs to restrict access to certain areas, facility access systems are an ideal device for the deployment. As another example, the business may need the ability to make both facility-wide and area-specific announcements, which calls for IP intercoms or speakers.
Step 2: Build out User Requirements
Once you've received enough information about how the business communicates and learned about their facility, build on that by developing the user requirements. First, separate users into distinct categories and begin structuring each category's communication requirements. For example, a distribution warehouse may have sales, reception, and floor staff categories. The requirements for each user group may look something like this:
Sales – Desktop primary, moderate call volume (2-3 calls at one time), BLF and speed dial functionality, transfer, audio conferencing, hold, headset compatibility, large phone books, HD audio, separate video conferencing requirements
Reception – Desktop endpoint, high call volume (up to 8 calls at one time), extension module, BLF and speed dial functionality, transfer (attended), hold, headset compatibility, large phonebook, HD audio, CTI application compatibility, can connect to facility access points
Warehouse Floor Staff – Mobile endpoint, DECT or Wi-Fi, push-to-talk, belt clip, low call volume (1 call at a time), basic call handling features, panic button, HD audio
Step 3: Choose Devices that meet Business, Facility and User Requirements
Our final step is to compile the business needs, facility notes and user requirements and build out a solution of endpoints and hardware. Generally, we find it's best to start with choosing devices that build out the facility and business communication needs before choosing user endpoints. Those facility and business needs will help you create an initial structure so that the user devices can not only meet user requirements but also tap into the business's larger collaboration, security and mobility needs. Finally, carefully consider each user-category and select two potential devices each that would meet or exceed all requirements.
Collecting and working through all these details may take extra patience, but it will drastically decrease the time it takes to completely implement the solution while increasing satisfaction and lifespan of the solution itself. By following these steps, you'll be well on your way to a successful deployment.