What is a Captive Portal?
A captive portal is a landing page (web page) that will be displayed on Wi-Fi clients' browser when it is attempting to access Internet. Once deployed on a network, Wi-Fi clients will be re-directed to view and interact with that landing page before internet access is granted, in order to authenticate the connection, require acceptance of terms and agreements, ask for login credentials, collect customer information, redirect to another website and more. Captive portals should be used in many business different environments including airports, hotels, coffee shops, business centers and others offering free Wi-Fi hotspots for Internet users.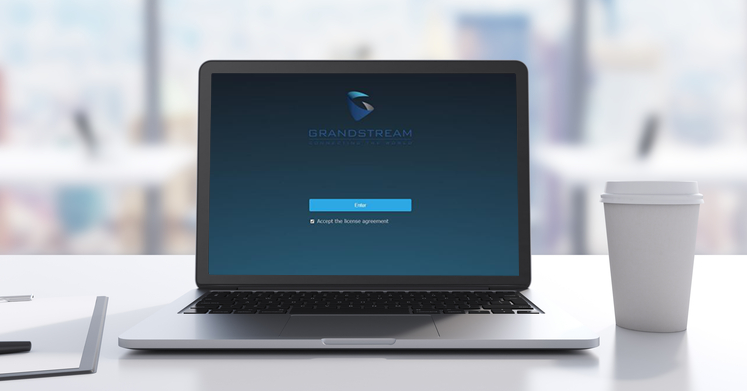 Captive Portals Make Great Marketing Tools
While captive portals are most often deployed for security reasons, their value as a marketing tool is often overlooked. A business can use a captive portal to force all connected guest clients to be redirected to a certain URL (ex: company's website) for promotion, branding and advertisement purposes. Creating a unique landing page to can tell Wi-Fi users more of a story about your business than any Instagram or Facebook post. It can be used as a tool to understand who your target market is as well as collecting guest data such as their email. Collecting customer data can allow a business to continue marketing to that person, whether it be a follow up email that says "thanks for visiting us" or adding them to future email subscriptions in hopes of turning them into a loyal customer. Think about yourself, you've likely connected to a Wi-Fi network that has used a captive portal. For example, a popular fitness chain uses a captive portal that requires a member to provide the email address, and once given, the user is re-directed to their store page where they hope to convert you into a buyer by purchasing merchandise.
Captive Portal Features from Grandstream's GWN Series
Grandstream's powerful Wi-Fi Access Points offer high performance networking, tremendous Wi-Fi coverage range, fast and easy provisioning/management with multiple free options, outstanding network throughput and support for a large number of clients per AP. This series offers multiple captive portal structures and authentication support including: guest, policy List, and splash page.
Guest:
The most standard use for a captive portal is to provide a gateway to allow an outside guest access to your Wi-Fi network. This is typical for any office or business that wants to keep visiting guests on a separate network from their internal business network. This is a security feature that ensures the main business network is safe, it prevents guests who may knowingly or unknowingly download a malicious program or virus from spreading to the main business network, while also allowing a business to potentially restrict
Policy List:
The Policy configuration allows users to configure and customize different captive portal policies which then can be selected on a network group configuration page, giving the admin the ability to set different captive portals for each SSID.
Splash Page:
A splash page is a window that pops up when a guest is trying to gain access to the internet. It is not a landing age, but acts as a pop-up that forces a guest to click on something on the splash page to gain full access to the network. It is used as an introduction for the Wi-Fi guest to gain insight into who the business or company is and can also be used to promote a product or service. For example, a hotel may show a splash page that has options to explore local restaurants or area activities. If a guest clicks on the local restaurant icon it could bring them to a blog post on their website with recommendations for restaurants, with similar content being provided for area activities.
Authentication Types
The GWN series supports multiple authentication types, allowing businesses to create secure connections and verify the validity of user clients, these types include: vouchers, radius authentication and Twitter/Facebook authentication, and password login.
Vouchers:
The voucher feature will allow clients to have internet access for a limited duration using a code that is randomly generated by the GWN AP. As an example, a coffee shop could offer internet access to customers using voucher codes that can be delivered on command when a user attempts to access the network. Once the voucher expires the client can no longer connect to the internet.
Multiple users can use a single voucher for connection with expiration duration of the voucher that starts counting after the first successful connection from one of the users. This would be ideal in an elementary school to control how long young students are able to use the network.
Another interesting feature in the GWN series of APs is that the admin can set data bandwidth limitations on each voucher depending on the current load on the network, users profile (VIP customers get more speed than regular ones) and the internet connection available (fiber, DSL or cable etc.) to avoid connection congestion and slowness of the service. Interested in implementing this? Check out the Captive Portal Voucher Authentication Guide HERE.
RADIUS Authentication:
RADIUS is one of the most popular authentication types used on enterprise local network. It requires all clients accessing the network to communicate with a central server to authenticate users and authorize their access to the requested system or service. Once this authentication type is selected, the admin simply needs to configure the IP address to connect the AP (RADIUS Client) to the RADIUS Server.
Facebook/Twitter Authentication:
Network managers can authenticate Wi-Fi network users by requiring them to login to their Facebook or Twitter account. This increasingly popular authentication method uses APIs provided by these popular social media platforms to verify and authenticate the validity of those trying to access the network. This can also be used to collect information about the users who are logging in through this authentication type, allowing businesses to reengage guests using targeted social media ads. View the Captive Portal with Facebook Authentication Guide HERE.
Password Login Authentication:
This authentication type requires users to login using a password before network access is granted. With the GWN series, network managers can create one or many passwords, depending on the desired security requirements regarding network access.
Grandstream's GWN Series Wi-Fi Access Points
Grandstream's GWN series of networking solutions is designed to make networking easy without sacrificing power. We offer every access point and management platform you need to build a powerful Wi-Fi solution for any setting. Our APs offer industry-leading range, client support, security and roaming while providing indoor, outdoor and long-range options. For management, we offer free cloud and mobile app management with GWN.Cloud, on-premise software management with GWN.Manager, and our APs include built-in Wi-Fi controller software as well. Our solutions can be paired with Grandstream routers and third party routers, making them ideal for and existing Wi-Fi deployments.
Interested in learning more about the GWN series of Wi-Fi Access Points from Grandstream? Check out an overview of the networking solutions offered by Grandstream HERE.