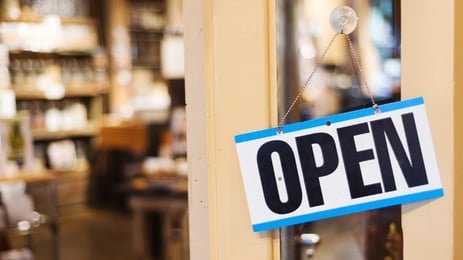 As a small business owner, your phone system sets the tone for callers. It lets them know what it will be like to do business with you; it gives them a glimpse into your personality and the type of company you are.
At least it should.
I'm a professional telephone voice. I have voiced phone systems for enterprise carriers, and I have voiced IVRs for mom-and-pop small businesses alike. No matter the size of your business, there are some pitfalls that get in the way of you implementing a streamlined, uncomplicated IVR which effortlessly guides your callers to the correct department and shows them who you are. Small companies encounter a special set of obstacles. Competing with bigger entities may drive decisions you make about your outward-facing persona. Rather than depict your company accurately and honestly, many small businesses may find the temptation to overstate their capabilities in order to look like a contender.
Here are some of the biggest mistakes small companies make when designing their call flow:
1. You Try to Make Your Company Sound Bigger
I frequently voice intro messages which sometimes exceed 15-20 options — and most of them just re-route back to a single point of contact. You press accounts receivable, payable, tech support — it all ends up at the same friendly CEO/accountant/chief bottle washer. I'm a small company, too — so I understand the necessity in wearing numerous hats. Just be aware that too many options or sub-directories point to an obvious attempt to sound bigger. It's OK – and even preferable – to limit the amount of choices in the opening menu to 4 or 5 options max. And it's OK – even impressive -- to be that small company who exceeds customer's expectations.
2. You Forgo IVR and/or Automated Reception Altogether
With many SMB's leading a mobile, on-the-go existence, many opt for passing calls directly to their personal cell phones. This is a less than optimal situation for numerous reasons: it is nearly impossible for clients to *stop* using the personal cell as their point of contact, and the blurs the boundaries between you and clients. We strongly recommend the use of at least one form of intermediary – like an IVR, a receptionist service, or both in tandem. A live receptionist works for high-touch service; but this can go hand-in-hand paired with a friendly, professional IVR. The image that this layered approach creates is one of professionalism – and a highly intuitive, multi-pronged strategy to caller management.
3. Your Most Important Options are Lost in the Menu
I once voiced an IVR system for a heart clinic in Florida which had12 different options to choose from (too many), and the very last option said: "If this is a medical emergency, please hang up, and dial 911." Let's say you were having crushing chest pains and happened to dial your cardiologist's office instead of 911; wouldn't you want to be set straight — sooner than later? That goes for customers who are having technical support issues with the internet service you provide/support — let's give those people with an emergent need a gateway to get to a person — fast. Identify the top five reasons for callers to call, and front-stack them according to urgency/popularity.
4. You Haven't Given Callers a Direct Route to Service
Generally speaking, modern callers are turnkey, and are accustomed to arriving at a solution by themselves, in a self-serve way. Unless they're new to the system (a first-time caller) or they encounter an overflow situation, where all agents are busy and you want to avoid them ending up in a voicemail option, where the "chain of service" ends. I've found that many clients are afraid to offer a "Press 0" option in their IVR if none of the menu choices fit (out of a fear that the "0" option will be abused), but I think that callers know when to choose an automated route and when to "hold out" for personalized service.
5. You've Cornered Someone In the Office to Voice Your Greetings
Why not? Everyone speaks, don't they? Not to over-inflate the importance of what I do for a living, but the voicing of your opening greeting, your closed greeting, and staff directory – when voiced by a pro – speaks volumes about your professionalism and image. Getting a staffer to go into a quiet boardroom and just voice the prompts over a telephone handset is rife with issues: recordings made directly over the phone are of terrible sound quality, mistakes cannot be edited out, and a staffer – while right there in your office – will be focused on their core competency and less available for re-dos and changes than an off-site voice pro with their own studio and a full-time dedication to recording IVR. Much like most people, who wouldn't dream of designing their website themselves, outsourcing the voicing of your IVR prompts to an expert will elevate your small business, and conveys a level of professionalism which matches yours.
If your communication solution comes from a world-class manufacturer -- such as Grandstream -- professionally-voiced, recorded and maintained IVR prompts are a natural dovetail with your system. Grandstream has been manufacturing award-winning IP Voice and video telephony, video conferencing and video surveillance solutions since 2002 and offer leading-edge IP products and solutions. Learn more about the telephony solution that Grandstream offers by clicking the button below.
---
Allison Smith is a professional telephone voice of many platforms such as Cisco Meraki, Mitel, Asterisk Open Source PBX, FreeSwitch, FreePBX, and Grandstream. To learn more about Allison and her professional telephony voice services head to her website.