As organizations around the world adjust to increased remote operations, the need for tools to enhance remote communication has never been greater. Grandstream's latest addition to the product line, the GUV Series of Personal Collaboration Devices, has been pivotal to providing our customers with high-quality voice and video tools specifically designed for the remote worker. The GUV Series is comprised of two USB headset models in addition to an HD USB
webcam. In this blog, we will highlight some important yet overlooked key features and offered by the GUV Series.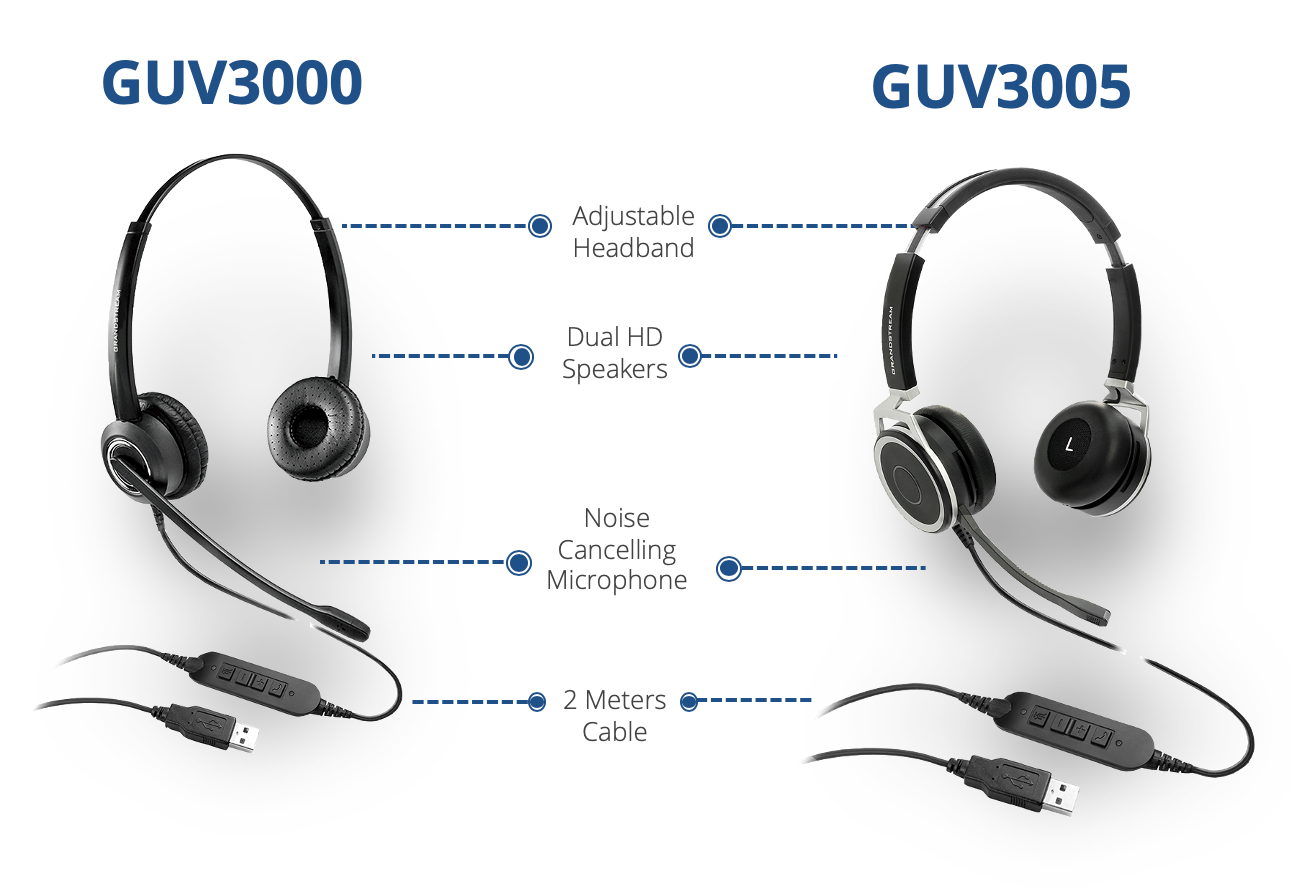 Key Features: GUV3000 and GUV3005 HD USB Headsets
The GUV3000 and GUV3005 pair with laptops, desktops, IP Phones, and other devices to offer high-quality sound. They include a variety of often overlooked important features that ensure seamless voice communication, including:
Noise-Cancellation

– The GUV series headsets are equipped with a noise-canceling microphone that minimizes background chatter and sound. This is ideal for remote meetings and calls from home or even in a bustling coffee shop. Other users on your conference will be unable to hear any background noise disrupting your collaboration.

Adjustable Headbands and Leather Ear Cushions

- The GUV headsets provide all-day comfort with adjustable headbands and leather ear cushions, allowing for uninterrupted productivity. The headsets are also easily adjusted to your preferences with the ability to switch for left or right wearing.

In-Line Controls

- The in-line controls allow quick and easy access to volume and mute.

Easy Compatibility

- The most lucrative feature of the headsets is their compatibility with all major third-party communication platforms, applications, and softphones as well as Grandstream's IPVideoTalk meetings and Wave app. This offers peace of mind by ensuring that GUV series headsets will be compatible with any platform or app that is being used.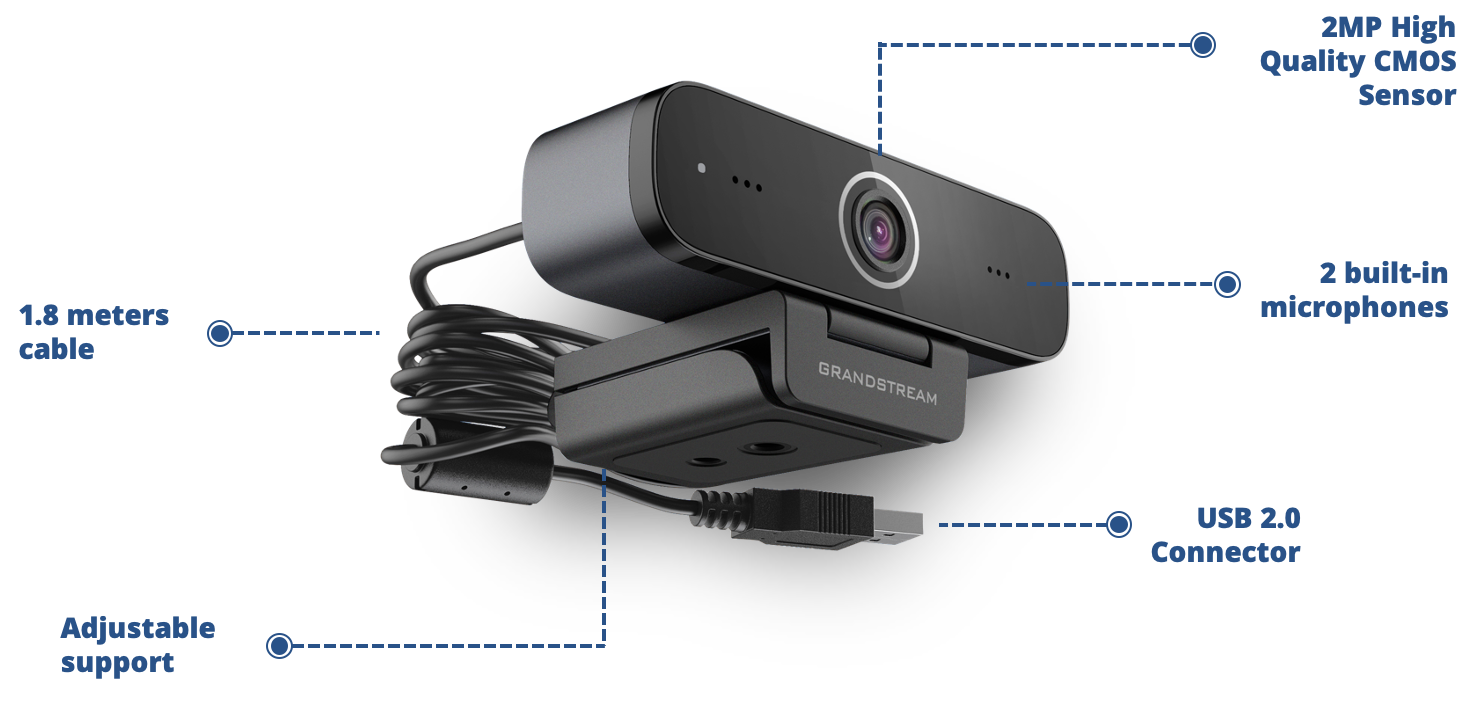 Key Features: GUV3100 HD USB Webcam
The GUV3100 provides high-quality audio and video collaboration through laptops, desktops, and more. This personal webcam supports 1080p HD video for seamless communication that is easy to set up with no software required. Key features of the GUV3100 include:

Built-in Microphone

- The two built-in microphones offer a 1+ meter audio pickup range making this an ideal addition to any home office or remote learning setup. As the mic is built-in and the incoming audio will play through the computer/laptop in use, the GUV3100 offers a complete solution.

Adjustable Video Settings

- Like the headsets, the webcam is easily adjustable through its video settings for brightness, resolution, and more. This allows users to adjust their video experience based on their environment.

Easy Compatibility

- The GUV3100 webcam is also compatible with all major third-party collaboration platforms, allowing for flexibility and versatility throughout the day, offering peace-of-mind.
In a remote working and learning environment, the right tools are the keys to a productive day. Grandstream's GUV series provides the high-quality line of devices that you need to collaborate and communicate without any lapses in efficiency. Designed with the remote worker in mind, the GUV series is the perfect audio/visual addition to any workspace.
Take a deeper look into our GUV series and find out where you can buy yours by clicking below and visiting our product page.