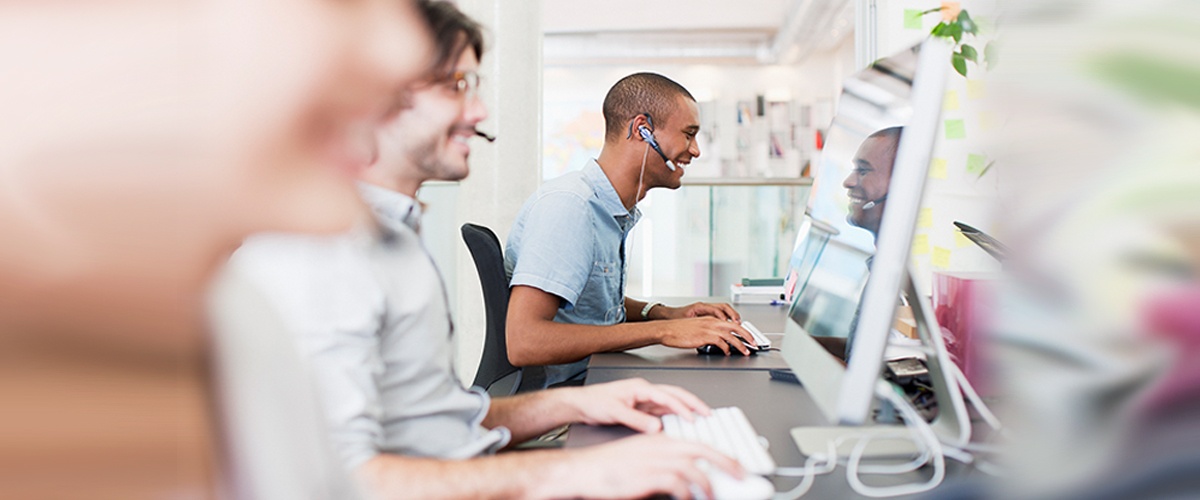 In a world of instant communication, device integration and faster processes- where does your business strategy stand? Call centers in particular, should be equipped with the latest technology aimed at elevating customer service and providing efficient business practices. For these reasons, an IP communications system that can handle these requests is imperative when seeking a more efficient call center.
A call center's business model relies on an advanced communication network that can speed through calls, data exchange and live communication without any hiccups. That's why more than ever, seeking automated and efficient features in your IP communication network matters. Grandstream's latest UCM IP PBX enhancements guarantee that your unified communications management system can keep up with the demands that flood a call center daily.
Configure your call routing options to match your business strategy
Not all callers are the same. Some require more customer care or expert time than others. For this reason, call routing based on configurable privileges is now available on Grandstream's UCM series. Set permission privileges based on internal, local, national or international levels. This will help reduce unnecessary call transfer chains and improve communication flow between your agents and callers. You can also set exceptions and restrictions on outbound/inbound calls based on privilege levels or authorized user groups. This feature allows you to create a call strategy based on expertise. Assign the most qualified agents to certain calls. If your office or department is off, you can set call routing patterns based on time conditions like office time, holidays or any custom settings to streamline the customer experience.
Increase efficiency by tracking workflow and progress
Reporting tools are essential in any business because it turns results into valuable data. The UCM integrates with Salesforce and SugarCRM to provide users with reporting features as well as call management information for tracking workflow and current progress. You can query customer details for incoming and outgoing calls, update customer and leads details, manage CDR and even click-to-dial for faster access. Thanks to this CRM integration, a call center can create call log reports to better understand and track work processes; they can also create, edit, and share callers' detail information to equip each agent with the necessary information to do their job efficiently. This in turns improves the overall workflow and increases efficiency all around.
Automate your workflow for faster results
Save time by letting your devices do the work for you. With an IP PBX like Grandstream's UCM6200 series, you can get more done and focus on what really matters, your business.
To learn more on how the UCM series can help your call center, click here.