Video conferencing has become a staple for collaboration in the modern workplace, allowing for versatility in the way we work together. With a greater emphasis on team collaboration, more and more companies are adopting a variety of applications and solutions to achieve a seamless communication and collaboration solution. Users can collaborate from anywhere in the world easily and efficiently, all through a comprehensive video conferencing solution. In this blog post, we'll cover several examples of how businesses around the world are adopting these video conferencing solutions.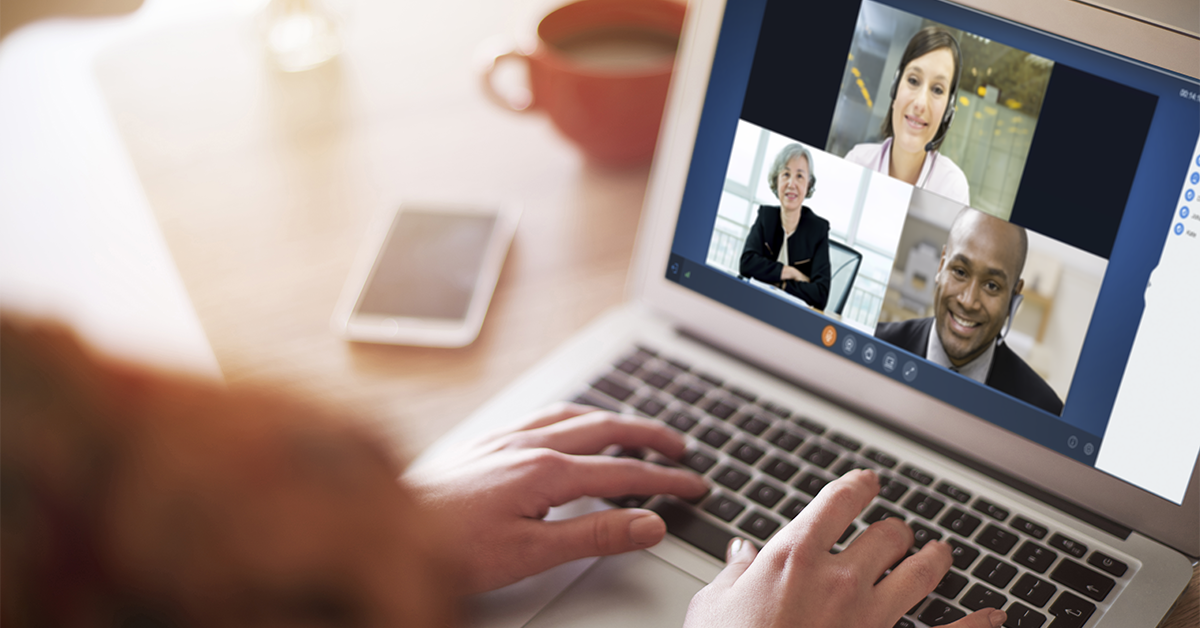 Global companies can face the biggest challenges when it comes to collaboration. A phone call simply may not be enough for a global team to work together productively, and travel costs can add up. Each branch of a business can implement a variety of video conferencing equipment to help alleviate the complications of having a widespread workforce, ultimately making their daily operations more efficient and cost-effective. Employees can utilize video phones and conference room cameras to have meetings with their counterparts from different branches face-to-face from thousands of miles away, without spending time and money traveling. Grandstream's IPVideoTalk platform along with the GVC3202 video conferencing devices have been used to solve this exact problem by a global real estate investment and asset management firm. The firm deployed Grandstream's solutions to build out the easy-to-use, quality conferencing solution they needed to support their growing business.
In addition to the traditional office deployment for collaboration and communication between employees, there is also a need for conferencing with external clients. Companies are getting creative with their external client meetings in times where travel is expensive and time-consuming. Video conferencing can provide the same benefits as an in-person meeting experience, which can allow businesses to be as impactful and productive as possible with their clients and customers. Not to mention it can help avoid the costly expenses of traveling to client sites. A comprehensive video collaboration and conferencing solution is a cost-effective option to replace on-site client meetings. eMentalist, a recruiting and outsourcing agency that operates on a global scale, uses Grandstream's GVC video conferencing equipment, paired with the IPVideoTalk platform to achieve this. eMentalist was able to create a scalable solution for their outsourcing business that allowed for flexibility and cost-efficiency.
Different verticals, such as healthcare and education, can also adopt some of these methods of collaboration and communication. Many schools, both K-12 and higher education systems, have a number of remote students and hybrid classes that allow these students to attend classes and participate in lessons. Through a comprehensive video conferencing setup, teachers can continue to educate well beyond their campus. The same concept can be applied in the healthcare industry with telehealth. Doctors can connect with their patients through video conferencing to ensure that no matter where they are, their patients are able to receive comprehensive care. Doctors of any field are able to tap into this technology and support their patients' needs efficiently. In addition, patients can utilize video conferencing technology to connect with their families from inpatient facilities, like hospitals or skilled nursing centers. For example, assisted living facilities across the UK have adopted Grandstream's GXV series of Android IP video phones to better connect their patients to both the staff and their loved ones.
Connecting the world is made possible with a variety of video conferencing software and equipment, transforming the way we work. Whether it is a traditional office environment, a school, or a specialized care facility, video conferencing solutions can produce a more efficient and effective workplace. Grandstream has everything you need to embrace connectivity and collaboration from anywhere in the world.