Desktop phones are the backbone of communications for any business. As ever changing as technology is, so is the way we communicate, and IP phones are developing and adapting to fit the needs of present-day businesses. Businesses of all sizes are looking for a long-lasting and reliable system that includes 3rd party integrations, hybrid analog to VoIP solutions, Wi-Fi voice, video, virtual phone systems, and more. Choosing the right VoIP phone for any business can seem daunting with so many options on the market. It will largely depend on the answers to a variety of questions and circumstances. In this blog post, we'll cover some of the major factors that are worth considering when choosing the right IP phones for your client/business.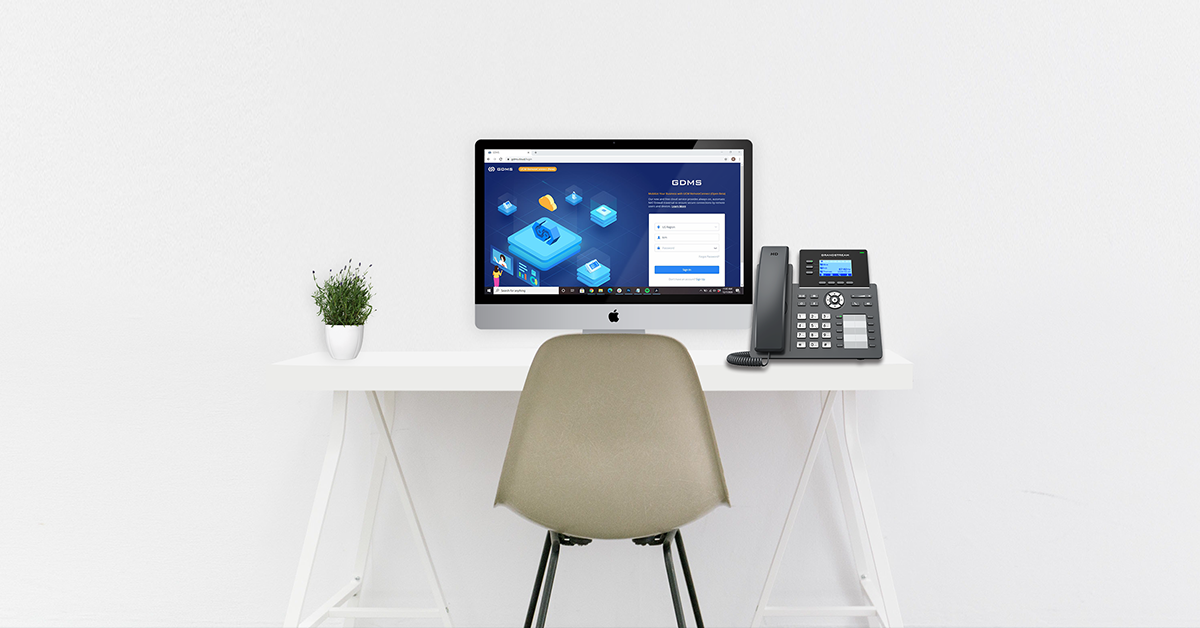 User Base - First and foremost, when it comes to choosing the right VoIP phone you need to know how the business operates, who are the end users, how the users are broken up by telephony requirements, the scale of the telephony solution, how many calls the business handles on a day-to-day basis, and of course the budget. Asking these questions will all play a big role in figuring out what the business's needs are in terms of the type of the phone they might need. There will likely be cases where the entire business could use one model of phone. In more complicated deployments, a different model may be required depending on departments or even individual user's role in the company.
Budget – Having the right communication tools within a business plays a big role in productivity. Setting aside money to put towards these tools should play an important role when it comes to choosing the right IP phone. Investing in an updated and reliable IP phone system can prevent the loss of time and money with outdated systems. Once a budget will be determined, it will help to ensure that you are able to get what you need without overspending on advanced features your business might not need. A tighter budget doesn't mean a less effective IP phone solution either. Even essential IP phones can come loaded with the features, lines, and capabilities that a business needs to stay productive
Phone Features – IP phone requirements can be based off of the businesses' external and internal communications, this will determine what features IP phones might need. External communications may impact needed features that impact call volume, SIP accounts, lines, complexity of calls, extensions and more. Organizations with high internal communications may require devices that include BLF (Busy Lamp Fields), SD (Speed Dial) functionality, extra MPKs (Multi-Purpose Keys), headset compatibility, and more. IP phones are built with a variety of models with varying advanced features depending on what a business and its users need.
Integration – Does a deployment's IP Phones need to integrate with other communication systems such as door access, intercom paging, security cameras, and more? How communication devices work together can be a primary driver of success for some solutions. A unified communications solution is a way to create a technology infrastructure that makes your business more efficient, productive, and collaborative. Purchasing your equipment from one manufacturer could guarantee that a communications systems seamlessly all works together. Additionally, choosing a brand that provides the ability to manage the devices either from their GUI, a central or hosted IP PBX, or even from a cloud provisioning and management platform creates a flexible and scalable system. This allows an installer or IT team to unify a business's devices while performing firmware upgrades and device monitoring from one platform or location.
Ethernet or Wi-Fi Connection – As the technology that we use in the workplace has been evolving, so has the IP phone's ability to adapt to different network structures. BYOD (bring your own device) and open offices have led to a wider adoption of Wi-Fi as a means of internet connect, and IP phones have adapted to a Wi-Fi deployment. Traditional Ethernet connected IP phones are a great choice for more traditional offices, and most IP phones support PoE connections that enable power to be provided to the IP phone through the Ethernet port. However, for more modern IT infrastructures that choose to forgo all the extra Ethernet cabling in favor of a Wi-Fi solution, Wi-Fi desktop phones may be a better choice.
Mobility – Wi-Fi voice networks allow businesses to build wireless offices that offer unprecedented mobility while streamlining installation, management, and on-going maintenance. Aside from your standard IP desk phone, there are options for Voice over Wi-Fi IP phones that suit the needs of workers on the go; such as retail and restaurant workers, janitorial and logistic staff, faculty teachers and more. Most businesses require and already have powerful Wi-Fi networks in place, and these networks are designed to cover every corner of a facility. Rather than building and maintaining an endless maze of ethernet cabling, Wi-Fi voice can deliver access to voice and video networks wirelessly through cordless Wi-Fi IP phones. These devices allow on-the-go users to stay connected to their devices throughout their daily routine.
Softphone Compatibility– In the remote work era, many employees need direct access to their extensions for business calls. Rather than provide employees with their own phone at home, they might be looking for softphone compatibility or cloud-based system that can be accessed from the individual's laptop, computer, or cellphone.
When choosing the right VoIP phone for your business, take into consideration the factors listed above when starting your research. These important questions will help you build the perfect IP phone solution for your business or clients. Grandstream's IP phones feature a wide range of advanced features to fit the needs of any type of worker.
Check out Grandstream's Carrier-Grade IP Phones designed for mass deployment. This series of next-generation IP phones features a sleek new design, reimagined user experience, unified firmware, and powerful feature options. For cloud provisioning and centralized management, the series is supported by Grandstream's Device Management System (GDMS), which provides a centralized interface to configure, provision, manage and monitor deployments of Grandstream endpoints. Designed for enterprises, service providers and other high-volume markets, the GRP series offers a powerful, easy-to-use and easy-to-deploy voice platform with next-gen features.