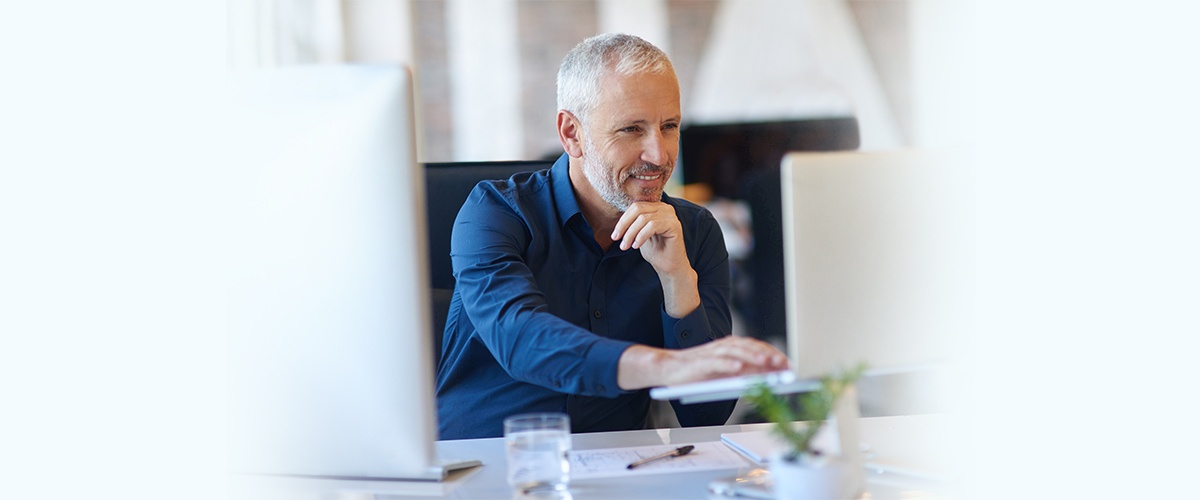 This is the year of automation. Whether you know the term or are new to it, automation is one of the top tech trends making a buzz in 2017. As a marketer, this gets me excited. I'm talking about the technology that helps optimize, track and measure business strategies. Many people are sharing this idea and starting a bigger conversation about its impact in different business practices.
For some, automation can sound scary— especially when its being defined as an automatic operation that replaces human labor. Rest assured though, jobs for humans are not going anywhere. The term automation can have different meanings depending on where it's being applied. In business communication, automation is the beating heart of work efficiency.
Let's dig deeper into how automation is impacting different fields.
Automation in VoIP
Bet you never thought you'd see these two terms together? Working in this industry has thought me that VoIP is slowly but steady making its way to the mainstream. That means loyal IP users are requiring more and more automation tools that integrate with their devices. This year we rolled out new firmware updates to the UCM series that include CRM, CTI, Property Management System (PMS) and WebRTC support, enhancing and introducing automation to the IP world.
Users can integrate third-party CRM features such as querying, updating and adding CDR records to their existing consumer database. For those in the hospitality industry, they can enhance their customer service through PMS support by updating hotel room requests such as check in/check out, room service, and wake up calls straight from the UCM system. Missing a call is no longer an issue, with CTI or Computer Telephony Integration, making and/or receiving calls is only a click away— all you need is a desktop or laptop. In short, users can not only integrate their communication devices to create a powerful VoIP network, but they can also add automation tools that improve work processes.
Marketing
I'm a bit biased here because of my profession, but automation has helped marketing become bigger and better. Marketing automation software helps professionals like myself optimize, track and analyze every aspect of our strategies. For example, creating an attention-grabbing landing page is easy. I can add images, edit text, insert a form or create links without needing to know how to code. Engaging and nurturing consumers is also optimized. I can create, send and schedule emails to customers based on their behavior. Did they fill out a form? Are they interested in any upcoming webinars? Did they ask a question or click in the FAQ's? With this information, I can use the data collected through the automation software to paint a picture that helps me track and analyze their every move. I can then use this information to formulate strategies that engage, nurture and ultimately convert leads.
Sales
That brings me to the next piece of the puzzle, automation in Sales. To effetely target and convert leads into sales, organizations are implementing tools that not only optimize and automate efforts but also integrate with one another. One of the most dynamic duos around is marketing automation software and CRM. Sales professionals have the power to effectively manage consumer relationships through a CRM software, drastically improving their workflow and the success of their sales. That's because features like list and data management, multi-channel support, lead generation and follow-up tracking, reporting and analysis, etc. make it easy for a sales professional to manage and improve their sales cycle. Combine the tools of CRM with a marketing automation software and the result is two teams working together towards the same goal, rather than separately and through different efforts. In the end, a collaborative marriage of the two, yields the best results.
So, what does it all mean?
No matter the field, professionals today should have the tools they need to succeed in their role. Adding automation options to any business communications not only helps get them closer to their end goal but also significantly improves the quality of work and its turnaround time.
---
Sources:
http://www.digitaltrends.com/cool-tech/technology-trends-2017/2/
http://www.forbes.com/sites/jaysondemers/2016/11/16/7-technology-trends-that-will-dominate-2017/#64fcbf471b2a