I sat down with Mike Magers, Integrator for Voiceconnex who was recently featured in one of our case studies to talk about why they chose Grandstream. I wanted to touch base and learn how working more closely with Grandstream has helped to grow businesses like Voiceconnex. First established in Missouri in 1979, they have been working with Grandstream Networks deployments since 2010 and expanded their business throughout the US, Canada and Mexico with a focus on school district deployments. Mike wanted to further discuss the details of the case study and share tips for success.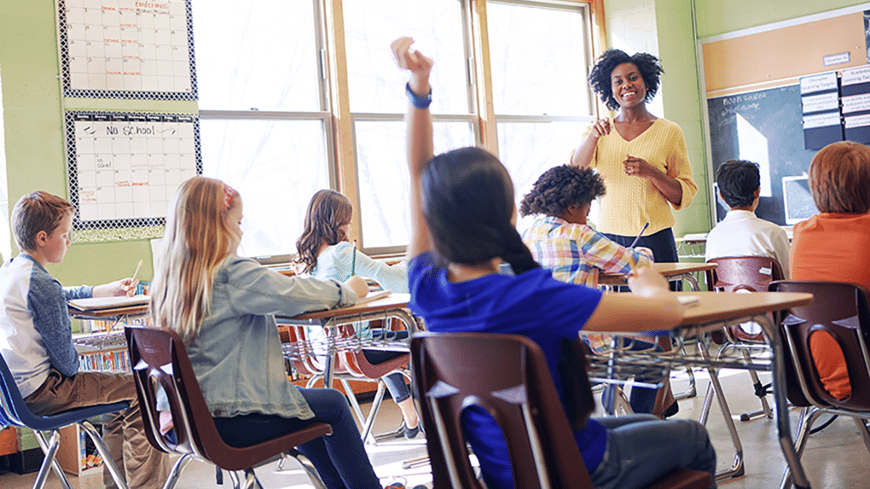 Kate Clavet (KC): Voiceconnex has been in the telecom business for over 38 years and certainly worked with other manufactures, tell me a little bit about how Grandstream became a go-to brand for your company.
Mike Magers (MM): Initially, we started with Grandstream endpoints in 2010. The UCM6510 caught our interest and we participated in the Beta Testing program prior to its release. That product was key to our style of deployments and we began using the UCM6510 with our clients.
KC: What makes Grandstream an attractive solution for your company and also for your clientele?
MM: There are a few factors, number 1 is the lack of licensing fees, this makes it an affordable, easy option; number 2 is the flexibility of the UCM, it's easy to utilize different properties and tailor each deployment to our clients' needs; number 3 is the technical support. You cannot diminish the importance of good technical support. I've been doing this for 40 years and have never received the responsiveness I've received from Grandstream.
KC: Voiceconnex focuses on school district deployments, can you give an idea of the size and range of the school districts that you serve?
MM: Currently, we have Grandstream products deployed in over 17 school districts and that number keeps growing. The communities that we serve range in size from 75-100 seats up to 1,100-1,200. Grandstream is ideal for this, it's a powerful, scalable solution that is robust yet affordable.
KC: School districts often have strict budgets and are difficult to move new products into, what are your tips for getting them interested in Grandstream products? How were you able to break into that market?
MM: A few things, the IT community is a tight knit group of individuals, so references from prior deployments are key. But when we first break into a new district, we integrate Grandstream into their system for 60 days allowing them to test it. After the 60 days, once they witness the reliability of the product it's a no-brainer for them and we finish the full deployment.
KC: What advice would you give someone thinking to submit a case study to Grandstream for publication but might be on the fence?
MM: Our business has really grown a lot since working more closely with Grandstream, clients want to see results and speak to references. Voiceconnex's close relationship with Grandstream is attractive to perspective clients in addition to great references, having this business relationship is a key sales tool for new prospects. The fact that we participated in Grandstream's Partner Conference and have a published case study is huge. Since the conference last month we have 9 new prospects pending, and our relationship with Grandstream is key in that.

It's nice to see how Grandstream and our Resellers/Integrators can work together to mutually grow business and realize new opportunities. We're lucky to have resellers and system integrators like Mike share their deployments with us. It helps everyone better understand different options and deployment scenarios for Grandstream products as well as learn the impact Grandstream has with our customers.
If you have a case study that you'd like to submit, fill out our form here and start sharing your success story.