Today, about 76% of users claim to use video solutions at work. Video communications outperforms conventional communication channels because it provides an organic user experience, resulting in higher engagement, enhanced experiences and a collaborative environment for employees who use it to communicate. For these reasons, businesses are adding video to their communication strategy and seeing outstanding results.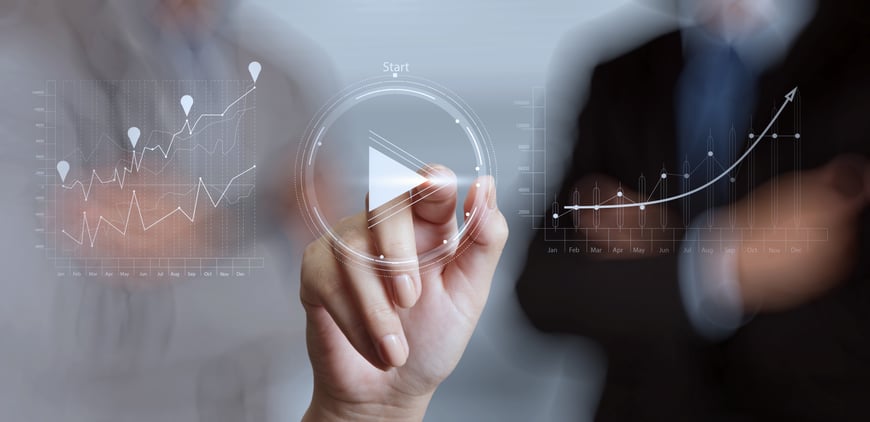 Employees are watching more work-related video content
Whether it be webinars, trainings or even tutorial videos—a typical employee watches about +7 hours of work-related videos each month. What's more, 75% of executives reported watching work-related videos at least once a week. The convenience of having real-time information easily accessible in a laptop or mobile device at work is what is sparking the use of video content at work.
Video is breaking down language barriers in global environments
Video conferencing is not only helping teams feel more connected by enhancing collaboration, but it's also breaking down language barriers in global environments. In fact, 94 percent of young executives say video helps break down language barriers in the global marketplace. That's because non-verbal communication is a huge advantage of using video conference. It helps decipher as well as communicate language cues, ultimately helping people from different cultural backgrounds communicate better and more efficiently.
Online learning is not just convenient, but it also saves businesses money
Organizations are adapting video for learning and training purposes because its fast, convenient and saves them money in the long run. According to WR Hambrecht, online learning is proven to increase knowledge retention by 25% to 60%. Maybe that can be attributed to the fact that employees are 75% more likely to watch video than to read documents, emails or online articles. All in all, corporations can save between 50% and 70% when they replace instructor-based training with online training.
Overall, video communications help enhance internal processes which contribute to employee performance and in some cases can positively effect a business's ROI. If you haven't yet, it's time to incorporate video in your communication strategy and start seeing these results for yourself.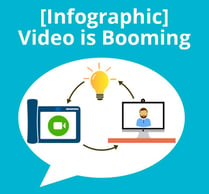 Interested in learning how video is making a wave in enterprise communications?
Check out the infographic below and learn about the many advantages of video.
Sources:
https://www.panopto.com/blog/50-facts-stats-and-trends-someone-at-your-company-should-know-about-business-video/
https://www.retrieve.com/blog/7-enterprise-video-statistics-that-show-video-is-the-new-company-tool