If you are looking to build or expand a video conferencing solution, it's imperative that the platform you build is able to support mobility. This not only offers the utmost flexibility to support an increasingly mobile and remote workforce, but it also creates a future-proof investment that will easily support the next generation of video collaboration solutions.
Workforce mobility is no longer a trend or a vision-of-the-future, it's a central tenant of modern business. It allows businesses to access and utilize the best talent anywhere in the world and to do so in a way that is convenient for both the employee and the company while actually saving money. Because of this, workforce mobility is not only great for large businesses but allows small-to-medium sized businesses to expand their resources to compete with anyone. Industry experts are predicting that 50-75% of the global workforce will be remote within a decade, which shows that employers are adopting this idea and job-seekers will soon expect remote working options.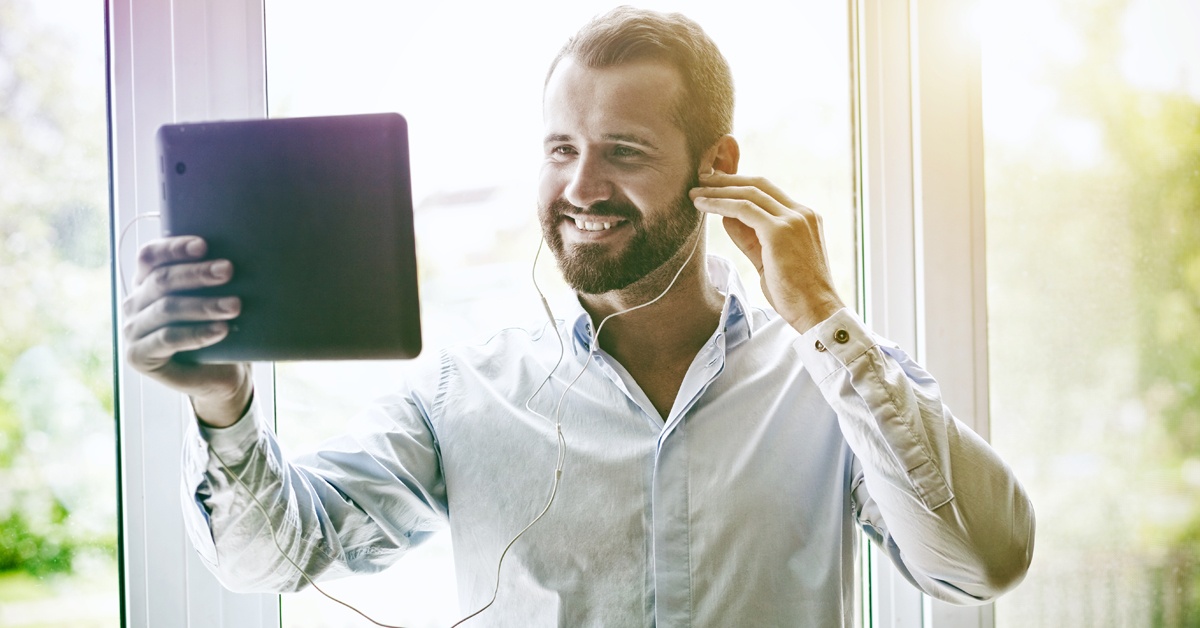 In order to set a structure to allow a remote workforce to thrive, it is critical that businesses have in place a mobile-friendly collaboration solution. Frost & Sullivan found that 89% of remote employees say that video helps them feel more connected to their colleagues while also reducing time to complete tasks. The same study found that 98% of respondents believe video conferencing helps with relationship-building internally and externally. These statistics suggest that a mobile-friendly video conferencing platform is critical for the success of the mobile workforce.
Industry experts are also predicting that the free messaging and video calling apps that we use now will soon merge with the traditional, boardroom-style conferencing ecosystem. This powerful new video, UC and messaging interface is ideally tapped into with mobile devices.
"Workspace messaging will become the biggest battleground for enterprise communication, so the market will keep consolidating on the high end (Microsoft and Cisco, for example). Challengers will include Slack and Google. At the same time, the worlds of video conferencing, Unified Communications, and workplace messaging will collide into a single interface."
- Scott Wharton, vice president and general manager of LogiTech's Video Collaboration division
Now that you see why it is so important to build a mobile-friendly conferencing solution, let's take a quick look at the solutions available to help get you there.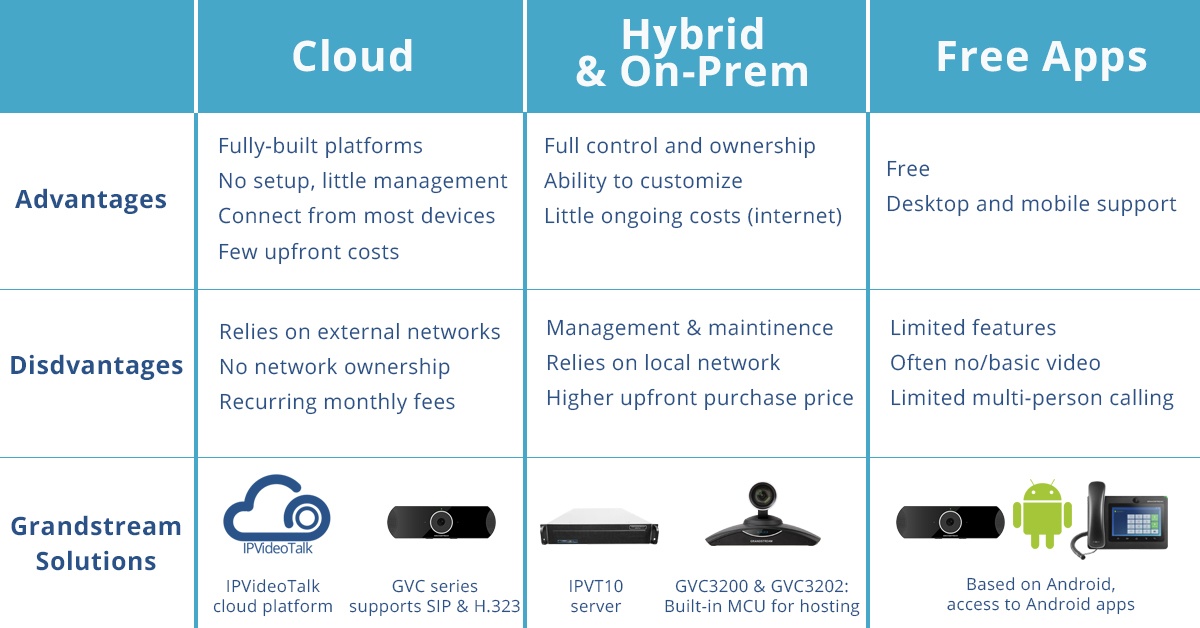 The entire landscape that has been laid out in this blog shows that mobile devices are becoming a central component of any business collaboration solution. Remote and mobile workers open up the economy by allowing businesses to employ the best talent regardless of location, in an affordable and often more-productive fashion. With this emphasis on mobility, the workforce is demanding more mobility options while the collaboration market is adopting its business model to focus on mobility.
Take a more detailed look at the solutions Grandstream offers to help you build a mobile video conferencing solution.