The future of IP phones has become a popular topic of conversation within our industry. Like any technology, IP phones require continued innovation to adapt to the always-evolving ways we live and work. Here at Grandstream, we are always looking to escalate and expand the functionality and value of our IP phones. One of the main ways we do this is through integration with popular third party services, apps, devices and platforms.
Let's take a look at some of the many interoperability options our IP phones offer that add value now and into the future: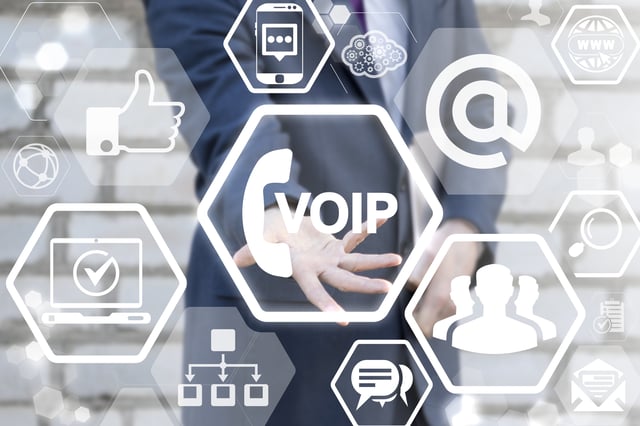 Major Softswitch Platforms, SIP Platform Devices and Service Providers
Every IP phone we have ever made is an open-source SIP device. Grandstream devices are seamlessly interoperable with most all major softswitch platforms (BroadSoft, MetaSwitch, Genband, PortaOne, Genesys, etc.), third party SIP platforms and devices, service providers and more.
Property Management Systems (PMS) for Hospitality
Our GXP series of IP phones and UCM series of IP PBXs, are compatible with nearly any major PMS out there. This allows hotels to use Grandstream phones not only for internal and external communications, but to also manage and run their hotel.
Customer Relationship Management (CRM) platforms
Most sales-based businesses utilize some type of CRM platform, and our UCM series of IP PBXs is compatible with the two most popular CRMs; SalesForce and SugarCRM. This allows Grandstream IP phones and CRM platforms to share information, giving sales people information on every caller while incorporating call data into CRM records.
Call Center Solutions
We recently added a full suite of call center functionality to our UCM series of IP PBXs to allow Grandstream devices to support advanced call center deployments. This offers our IP phones a flexible and customizable platform to run a seamless call center with every critical feature required.
Facility Access and Security Solutions
Integrate our IP Phones with the GDS3710, Grandstream IP Cameras or third party IP cameras to allow the devices to make and receive calls with those facility access and security products. Integrating our IP phones with the GDS3710 allows the devices to open and close doors around your facility using a button on your IP phone. These integrations allow you to extend the value of the IP phone by turning them into facility access and security devices.
WiFi Networks
Much of the future of the way we communicate revolves around WiFi, which is why we are starting to design our IP phones to also run on WiFi networks. Our GXV series of IP Video Phones for Android™ offer WiFi support, and we have a few different devices in the pipeline that can run on WiFi networks.
Mobile Devices
Integrate mobile devices with Grandstream IP phones and SIP accounts to allow our IP phones to access the power of mobile devices. Our GXP2100 series and GXV series offer Bluetooth for pairing of mobile devices to exchange calls, data, and more. Our FREE Grandstream Wave softphone app allows users to access up to 6 SIP account on any Android or IOS mobile device.
Android Apps, Platforms and Functionality
Our GXV series of Video IP Phones for Android offer full access to the Google Play Store, which allows users to access popular apps like Skype, Google Hangouts, WhatsApp, GoToMeeting and more – right on their desktop IP phone. These devices can also be integrated with any Google account, including Gmail, Google Calendar, etc.
Scheduling with Google Calendar
Since our UCM series supports integration with Google Calendar and offers a built-in scheduling feature, any Grandstream IP phone can be integrated with any Google Calendar to create a centralized conference call schedule that can automatically notify, remind and contact participants.
Desktop Computers and Laptops
Many busy workers and call centers are using their desktop computers or laptops to make and receive calls to increase efficiency. Our GS Affinity software allows anyone to do just that with Grandstream's GXP1700 and GXP2100 series IP Phones. This free software allows you to integrate any computer with these IP phones so that calls can be made and received right on the computer. Phone features and data can also be controlled through GS Affinity.
Want to learn more about our IP phones and UC solutions? Click here.
Looking to buy? Contact us to learn more.