The way we communicate and go about our daily lives are becoming exceedingly interconnected. Right now, you could be reading this blog post on a device that sends an email, shoots off an instant message, or initiates phone calls. A recent Syntonic1 survey reported that 64% of workers use their smart devices to accomplish business tasks. A desktop phone is a valuable instrument for communication, and we have developed the tools to integrate it with other devices to help you stay as efficient as possible.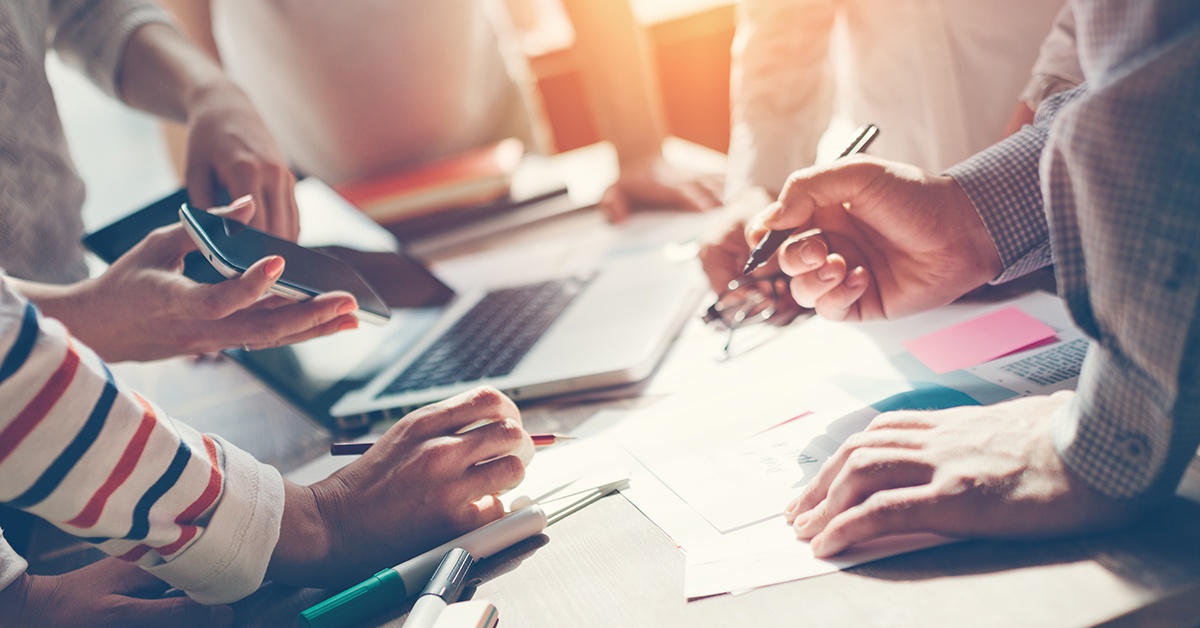 CTI and Grandstream Affinity
Computer Telephony Integration (CTI) bridges the gaps between computer, telephone, and user. By integrating the core functions of the desktop phone into an easy-to-use desktop application, users can achieve a seamless communications experience. One of the primary benefits of a CTI is the simplification of the call handling process. Eliminating the sometimes-clunky interaction of switching between phone and computer operations while in a call helps streamline the work process. For roles that have a more customer-service orientation, this also means less time spent managing your workstation and more time spent helping the customer.
Grandstream offers a lightweight CTI application called Grandstream Affinity. This tool is free and incredibly simple to setup on your own. Once Grandstream Affinity is installed and the CTI option is enabled on a GXP1700 or GXP2100 series phone, the user just has to enter the extension of the intended phone and connect. From there, the user is free to take advantage of the intuitive call-handling functionality that is offered by Grandstream Affinity.
From the desktop, the user can access and control the essential features such as:
Line and SIP account selection
Dial pad
Call control features such as mute, transfer, hold, and conference
Call history and contacts page
Mobility and Grandstream Wave
Being able to stay mobile and connected with your work has a huge impact on productivity. Softphones enable workers to have access to the same core-features available on their desk phones while working remotely. Additionally, this enables a user to centralize their work functions onto one device while on the move. For the modern worker, access to both a mobile softphone and a comprehensive desktop phone is an essential solution. Fortunately, the nature of VoIP technology makes this an easy solution to achieve.
Enter Grandstream's free mobile softphone application, the Grandstream Wave. By pairing the user's business or residential lines with an iOS or Android device, mobility and productivity come hand in hand. The application supports up to 6 SIP accounts, 6-way voice conferencing, 24 virtual BLF/speed dial keys, and 2-way SIP or H.264 video conferencing. Users also have access to essential call handling features to ensure efficient communication.
Find out more about the Grandstream Wave on the product page
here
.
As technology advances and evolves, so does the way we work. Grandstream is committed to enabling workers and businesses to communicate as effectively as possible in this changing-environment. Grandstream Affinity and Grandstream Wave are a couple examples of how we're integrating your business communications into an intuitive and powerful solution.
Want to learn about Grandstream's newest and upcoming solutions? Join us for our upcoming Grandstream VideoTalk webinar.
1: https://syntonic.com/byodresearch/