If you have been following us recently, you've probably seen mention of captive portals. In this blog post, we are going to take a deep dive into what exactly a captive portal is and why it's a critical component and benefit to most business' networks.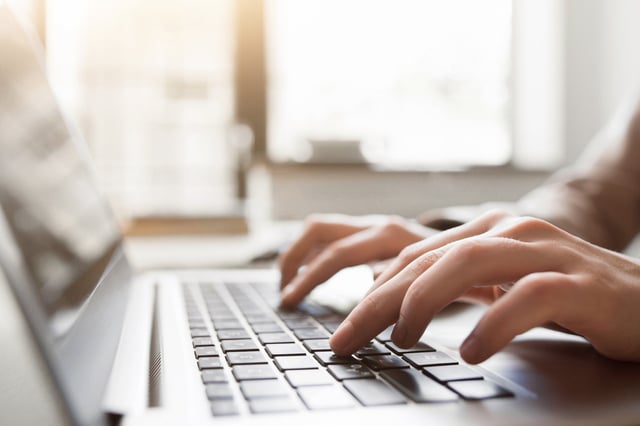 If you have ever logged on to a WiFi or wired network at a café, restaurant, hotel or university chances are you've used a captive portal. A captive portal is a web landing page that a user must interact with before being granted access to the network. Captive portals are one of the best ways for any business to offer public internet access while maintaining security. They are typically utilized by convention centers, hotels, airports, coffee shops, retail stores, building lobbies, and even internet service providers use them for hotspots.
Why use a Captive Portal?
Think of a captive portal as the gatekeeper of your network. Prior to getting access, a user must provide the information you require before they can get passed the "gate." Using a captive portal allows the business to require acceptance of terms and services, collect payment, show an advertisement, obtain personal data and sometimes confirm authenticity prior to access. Our GWN series of WiFi APs and Routers all include built-in, customizable captive portals and support most popular authentication methods. Let's take a look at the top 5 reasons that any business should be utilizing captive portals.
Security through authentication of users
Captive portals can be paired up with RADIUS servers to authenticate and track all network users— this provides a powerful security confirmation prior to granting access and records those who've accessed the network.
Identify and Protect Your Business
Captive portals provide an obvious presence that a user is accessing a business's network. In addition to providing a marketing presence captive portals also protect a business by requiring acceptance of legal terms and services excusing the company from potential liability.
Monetize a Network
Captive portals can collect payments for network access, either for indefinite use or by charging a fee for limited time access, this prevents abuse and also allows you to defray the cost of providing the service.
Build a marketing engine that uses data to improve the user experience
If you are looking to boost your marketing database, captive portals can be a great tool. Leads can be generated by requiring personal information prior to network access such as name, email address and social media handles. A captive portal also offers a direct-to-customer marketing engine that allow you to provide valuable sales and marketing information to customers at a critical time in your relationship with them, including videos, social media pages, branding pieces, advertisements, surveys, and promotions. It also offers a great presence for further establishing a company's branding. When customers log in using their social media account, the captive portal can access various social media analytics that can be used to create a better overall customer experience.
Manage and Restrict Your Network
Use captive portals to set restrictions on network bandwidth by requiring time limits of how long each user can access a network, capping bandwidth at a specific level, or restricting access to a set number of guests at a time. This way, no single guest clogs up the network by streaming Netflix all day.
If your business deals with the public and is not utilizing captive portals, you are not only leaving your business vulnerable, but you are missing a major opportunity to connect with customers. Here at Grandstream, our GWN series of WiFi APs all offer customizable, built-in captive portals. GWN.Cloud, our free WiFi controller which is currently being beta tested, will also offer built-in captive portals and RAIDUS server.
Interested in learning more about GWN series of Networking Solutions? Click here

Interested in learning about our upcoming GWN.Cloud WiFi Management platform, or beta testing it? Click here.