"Adopting Grandstream's GWN series has been a great decision for Sys Logic and our customers. These very high quality WI-Fi solutions have improved our customer's networks while allowing us to provide more at a lower price. A great product combined with Grandstream's local tech support has made the GWN series a success for us."
Chris Goldsmith, Sys Logic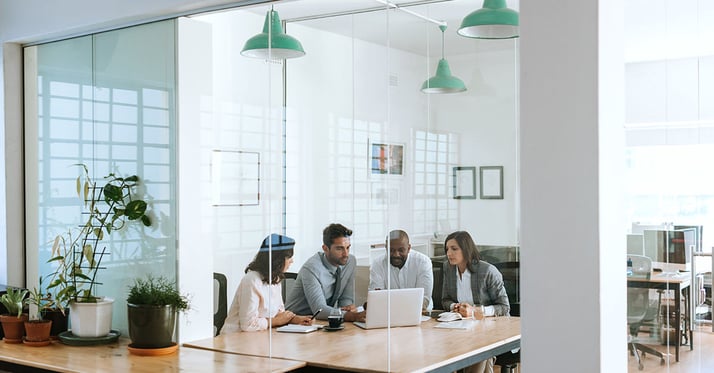 Sys Logic Technology Services is a full-service IT consulting and computer repair services firm based in Canton, Texas. In operation since 2004, Sys Logic provides high-quality technology services, including managed IT, networking, hosted VoIP, and security solutions, to the municipalities and businesses of Canton and the East Texas Region. They offer highly reliable solutions that enhance functionality and increase cost savings through reliability.
The Need
A central component of Sys Logic's business is the wired and wireless networking services that they offer to business, government, and hotel customers.
Sys Logic was in search of powerful, high quality, and easy-to-deploy Wi-Fi Access Points (APs) that would improve their customers' Wi-Fi networks while actually lowering the cost of deployment. As their core customers all had varying network requirements, Sys Logic was seeking a manufacturer who offered a full portfolio of Wi-Fi APs that would allow them to build networks for the varying needs of their customers, including maximizing speeds, boosting supported clients, extending range, prioritizing certain traffic such as voice or video, and much more.
Additionally, they needed Wi-Fi APs that offered a seamless installation process, while also being easy-to-manage with centralized network management technology. In order to add value for their customers, Sys Logic needed to find devices that could do it all, at a lower price point while including network management functionality at no extra cost.

The Solution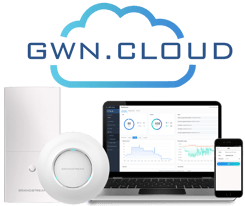 Finding a solution that would fit all of their requirements seemed daunting, however, Sys Logic found exactly what they were looking for in Grandstream's GWN series of Wi-Fi APs. The GWN series offers a full portfolio of indoor and outdoor access points that can be customized to suit various needs, are easily deployed through a free mobile app or cloud platform, offer a variety of free management options to suit any size deployment, and feature a price point that is less than half the cost of the devices they were previously deploying.

A Full Portfolio for all Requirements
Grandstream's large portfolio of Wi-Fi Access Points allowed Sys Logic to easily find the ideal access point, or combination of APs, for every need that their customers may have. The GWN series provides a variety of indoor, outdoor weatherproof, long-range, maximum speed and maximum client options. Since Grandstream APs can be used with third party routers and APs, they provided a great option for both new and existing deployments.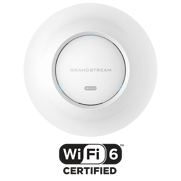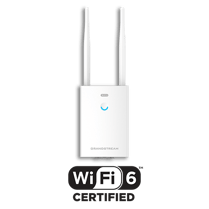 The GWN Series is highlighted by the three APs that feature state-of-the-art Wi-Fi 6 technology, the GWN7660, GWN7660LR and GWN7664. The GWN7664 is the highest-end model within the GWN series, supporting up to 750 concurrent clients. The GWN7660 is ideal for small business deployments while the GWN7660LR provides a weatherproof long-range AP.

For mid-tier indoor APs, the GWN7630, GWN7615 and GWN7602 all provide business-grade networking solutions with extended coverage range, robust network throughput and support for a large number of clients per AP.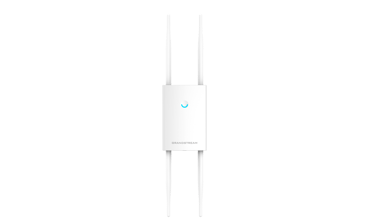 The GWN7605LR and GWN7630LR are both long-range, outdoor weatherproof APs. They are ideal for both indoor/outdoor long-range requirements (offering up to 300 meters in range) and also for any outdoor deployment thanks to their weatherproof build.


Easy Deployment
Installing a GWN series device is as easy as taking a picture with any smartphone. Grandstream offers a free cloud Wi-Fi management platform, GWN.Cloud comes with a free mobile app for Android and iOS devices. The GWN.Cloud app allows any GWN series access point to be installed and added to a network simply by scanning the barcode on the device using any mobile device. You can also use GWN.Cloud to completely build and manage any network in any location. Additionally, every GWN series device comes with Wi-Fi management software built-in to the web UI, offering another free and easy-to-use installation option.
Wi-Fi: A Natural Addition to VoIP Deployments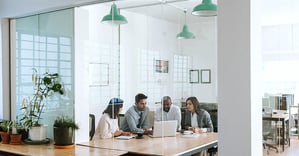 The typical IT infrastructure and unified communications deployment are always evolving to fit the current needs of the modern office. IP PBXs, IP phones, facility access devices, security cameras, switches, and other devices all facilitate the transfer of information for the users within a business. As workplaces embrace hybrid workspaces, mobile workstations, and greater reliance on Wi-Fi-compatible devices, Wi-Fi access points have become a staple for the typical IT deployment.

Powerful and Free Management Options
"Whether you have a small, large, or multi-site network - or anything in between -
Grandstream has the ideal management platform."


Built-In Wi-Fi Controllers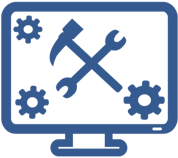 For smaller, single-site deployments below 50 APs, Sys Logic can utilize the Wi-Fi network controller built into all GWN series devices. This allows and GWN series device to double as a network controller for up to 50 other Grandstream APs. All of this functionality is built into the web UI of every GWN series device, allowing entire networks to be set up and managed centrally. There is no extra software needed and no extra costs.
GWN.Cloud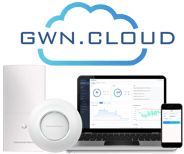 For larger or multi-site deployments, Grandstream offers GWN.Cloud, an enterprise-grade, cloud-based management platform. GWN.Cloud offers a centralized Wi-Fi network management platform for an entire enterprise, not just a single site. It features complete scalability with no limits on the number of sites or APs and can be accessed from anywhere via the web or mobile app. This cloud-based, centralized platform is completely free and offers much more than just management thanks to full monitoring, reporting, analytics, and maintenance engine. Learn more here.
GWN.Manager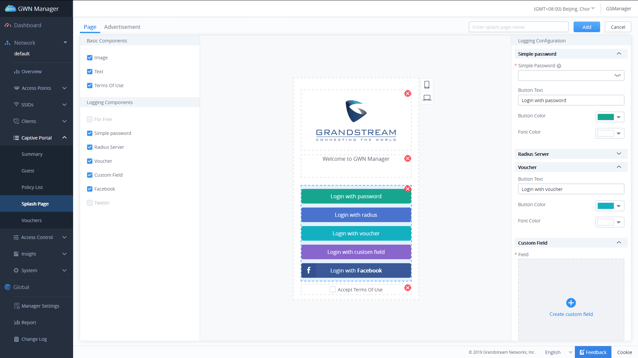 GWN Manager is an on-premise, enterprise-grade, management platform for Grandstream's GWN series of Wi-Fi access points. Thanks to streamlined monitoring and maintenance, managing your network across multiple locations has never been easier. Typically deployed on a customer's private network, this flexible, scalable solution offers simplified configuration and management. View Here.
The Results
Thanks to Grandstream, Sys Logic was able to build a powerful, reliable, and customizable Wi-Fi solution for their wide range of business and government customers with varying needs. They were able to deploy these solutions quickly while easily managing and maintaining them with a platform ideal for each customer using Grandstream's embedded controller and GWN.Cloud management platform. The GWN series allows Sys Logic to lower their customers' costs and maximize their deployment budgets as Grandstream offers a price point at less than half of the devices Sys Logic was previously using.
"Adopting Grandstream's GWN series has been a great decision for Sys Logic and our customers. These very high quality WI-Fi solutions have improved our customer's networks while allowing us to provide more at a lower price. A great product combined with Grandstream's local tech support has made the GWN series a success for us."
Chris Goldsmith, Sys Logic