Prestige Executive Suites are serviced office providers offering a variety of corporate services including furnished office space rentals, virtual office services, and meeting room rentals. They own and operate two serviced offices in the southeastern suburbs of Melbourne, Australia that provide a high-end corporate environment for long or short-term clients.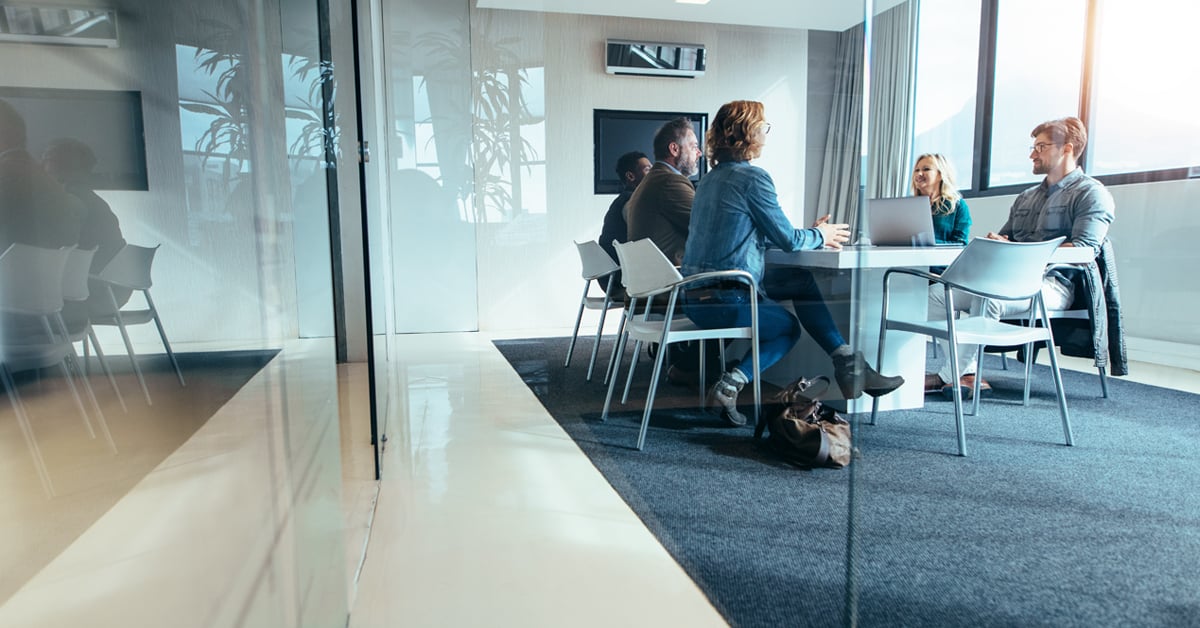 The Need
Prestige Executive Suites was using two different legacy PBX's to run their communications network. Both utilized E1 ISDN services for voice traffic and each had a different call accounting system, making monthly client telephone invoicing complicated. Each office ran as a separate office with no form of integration between the two sites, and all of the E1 service plans they needed were costly. Prestige was looking to update the technology they offered their clients while integrating voice and data services onto the same network to reduce operating costs. They were also looking to implement a platform that could integrate both of their offices to increase staff efficiency while utilizing VoIP to cut carrier costs.
The Solution
Prestige reached out to local system integrator National Telefonix Pty Ltd, who installed a Grandstream solution consisting of UCM6510 IP PBXs, GXP2170 High-End IP Phones, GXP2200 EXT Modules, and GXP1782 Mid-Range IP Phones.
UCM6510
A UCM6510 was deployed in each office and peered together to create one common network shared between the two sites. It was chosen for its processing power and ability to handle up to 2000 SIP accounts and 200 concurrent calls. The devices' E1 interface also allowed Telefonix to install the system using the existing E1 service before porting their phone numbers over to SIP later on. Let's take a look at some of the other UCM6510 features that were utilized by Prestige:

Multiple Inbound Routes
Prior to the new system, staff had to manually program night mode destinations for each tenant at the close of business each day and then revert them back each morning. This was eliminated by using the UCM's Inbound Route setting where each tenants' requirements for after-hours call handling was automated.
Synchronized LDAP Phonebooks
The two UCM's had their LDAP directories synchronized. This enabled each office to forward their inbound calls to the other site when a receptionist was on a break. Even though the call was forwarded, the Grandstream phone would identify the name of the business the caller is trying to reach, allowing the receptionist to answer with the correct business name.
Ease of Management
Both on-site managers can now control the entire network themselves without the need of a technician. The UCM's Zero Config feature allows new handsets to be added and programmed within minutes with no involvement from a technician.
Built-in Conference Bridges
With the built-in call conference bridge, Prestige can now offer and charge office and meeting room clients for conference calls. Previously, a third-party conference host was used.
Customizable IVRs, Mobility and Call Centre Features
With the UCM6510, Prestige was able to offer their clients more services, including customizable multi-level IVRs, call center features, voicemail to email forwarding, conference calling, the Grandstream Wave mobile softphone app for use on smart devices, and more.
GXP2170, GXP2200 EXT, and GXP1782
The GXP2170 was chosen as the handset for reception and management staff so they could handle the required volume of calls and answer them using the correct business name. The GXP2200 expansion modules expanded the amount of lines that could be monitored and made call transfer easy. The GXP1782 was chosen as the default handset for clients as they offer the features required by mid-range users and provided the client with a Gigabit LAN Interface for their computers.
Results from Adopting Grandstream
Reduced all costs by 50%
Gigabit support improved network speeds by 20 times while cutting service costs in half
Integration between both sites with seamless functionality
Staff spends less time on the phone thanks to automated functions
Customers can manage their own messaging and recordings with an easy-to-use, role-based GUI
Savings on labor costs as fewer staff were required for the same service to clients
Customers has access to new features and improved communication options at lower pricing