Cabo San Lucas Country Club offers a unique blend of desert-style terrain, a beautiful yet challenging test of golf skill, and stunning coastline and mountain views to offer a once-in-a-lifetime golf experience. Designed by Roy Dye, brother of world-renowned golf course designer Pete Dye, this championship-level course is built on a piece of coastal flat land and features a gentle slope from the mountains to the shore to offer picturesque views. The Country Club also features a hotel made up of 6 buildings with 12 guest rooms each and an on-site restaurant.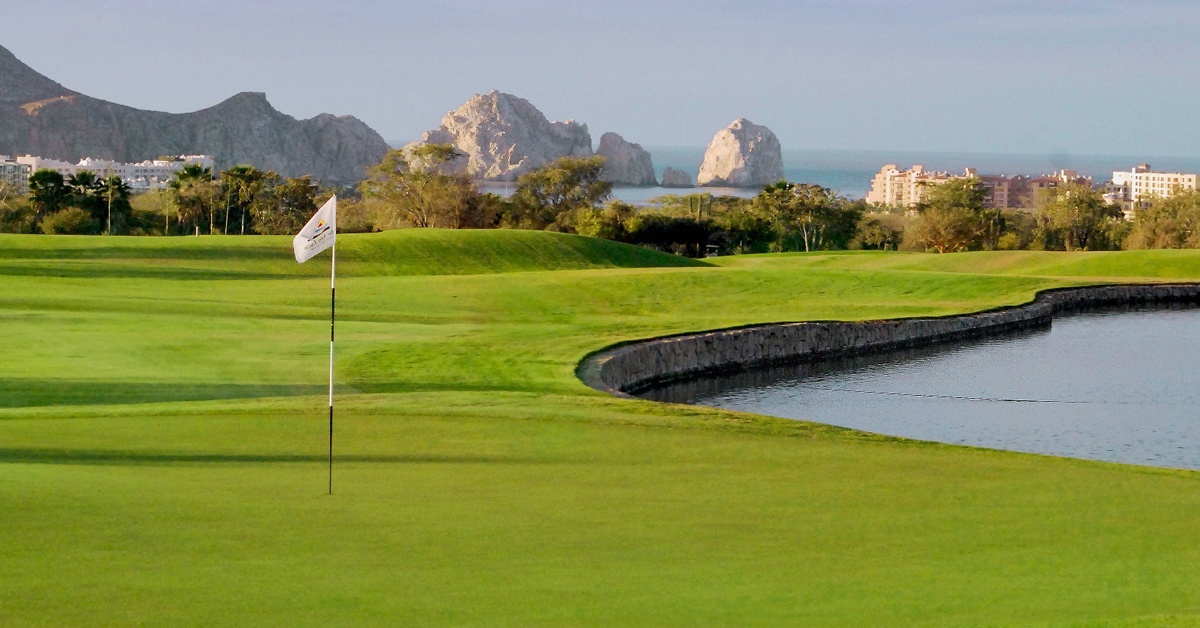 In early September 2017, Cabo San Lucas Country Club, as well as the entire surrounding region, was hit hard by Tropical Storm Lidia. The storm, which included 65 mph (100km/h) wind speeds caused deadly flooding throughout Mexico's Baja California peninsula. Unfortunately, the storm destroyed the Country Club's communications network, specifically flooding their IT room. As a result, Cabo San Lucas Country Club reached out to local systems integrator COR IP to recommend and build a new communications network.
Requirement
The Country Club's initial requirement was to get a new system up and running as quickly as possible. They also wanted a new platform that would allow them to integrate all telephony services for staff and the analog lines offered to guests onto one platform with simple, centralized management and analytics. The Country Club was also looking for a system that would not require them to pay ongoing licensing fees in order to meet strict budgetary requirements without sacrificing functionality. They were also looking for a solution that would allow them to expand the capacity and technology of the platform in the future. Cabo San Lucas Country Club was previously using an analog PBX that was limited in capacity, could not be integrated with new communications applications and services, required complicated ongoing management, and did not offer any analytical tools.
Thanks to their expertise in communication system design and management, COR IP immediately recommended a Grandstream communication solution to Cabo San Lucas Country Club that was highlighted by Grandstream's UCM6510 IP PBX. This would meet all of the country club's robust requirements while meeting their budgetary needs.
COR IP installed Grandstream's UCM6510 as the central anchor of the entire communication solutions and integrated it with PSTN trunks from TELMEX thanks to its E1/T1/J1 port. The UCM6510 met and exceeded every requirement for the Country Club. This one device can be used to integrate the analog devices extended to the guest rooms while integrating those analog devices on the same network as VoIP lines used by staff. Integration of analog devices with SIP trunks allows VoIP features to be extended to the analog devices, such as allowing voicemails for guests to be forwarded to their email addresses. The UCM6510 offered a user-friendly interface for ongoing management that allowed them to make simple adjustments while also having direct access to easily generate call reports. Its high-end call routing functionality allows the Country Club to configure ring groups for incoming calls, set outgoing call rules, assign different permission levels to each extension, and offers custom IVRs and auto-attendants to improve customer service by routing incoming calls more efficiently. This future-proof system also allows them to integrate their solution with popular Property Management Systems (PMS) and Customer Relationship Management (CRM) platforms to further expand and improve customer service and operations. To make all of that even better, the UCM6510 eliminates all licensing and ongoing fees to make this high-end system budget-friendly.
COR IP used this 48 port gateway to connect all analog extensions and devices (mostly used in guest rooms) with the UCM6510.
Country Club staff must be able to be reached from anywhere on the property at any time. The DP750 DECT Base Station and DP720 DECT Cordless IP Phones were deployed for this reason.
This 6 line High-End IP Phone was deployed for managers at the Country Club. This device offers 24 dedicated multi-purpose keys that can be programmed to offer a one-touch speed dial/BLF.
The Result
Cabo San Lucas Country Club is now operating with a robust, flexible, and efficient platform to manage all communications under one centralized interface. They run on Grandstream's user-friendly interface which allows them to easily generate call reports and track their communication efforts. They have access to all of the high-end call routing features they need to improve customer service and operational efficiency while also having the option to integrate additional services in the future. Thanks to their Grandstream solution, the Country Club has reported improved operational efficiency, increased communication throughout the property, and seen an increase in overall business and customer service.